Marvin Kalb, on his new book, The Year I Was Peter the Great: 1956—Khrushchev, Stalin's Ghost, and a Young American in Russia.
In association with the USF Institute on Russia
Marvin Kalb was the founding director of the Shorenstein Center on Media, Politics and Public Policy and Edward R. Murrow Professor of Press and Public Policy at the Kennedy School at Harvard from 1987 to 1999. He also received his MA at Harvard.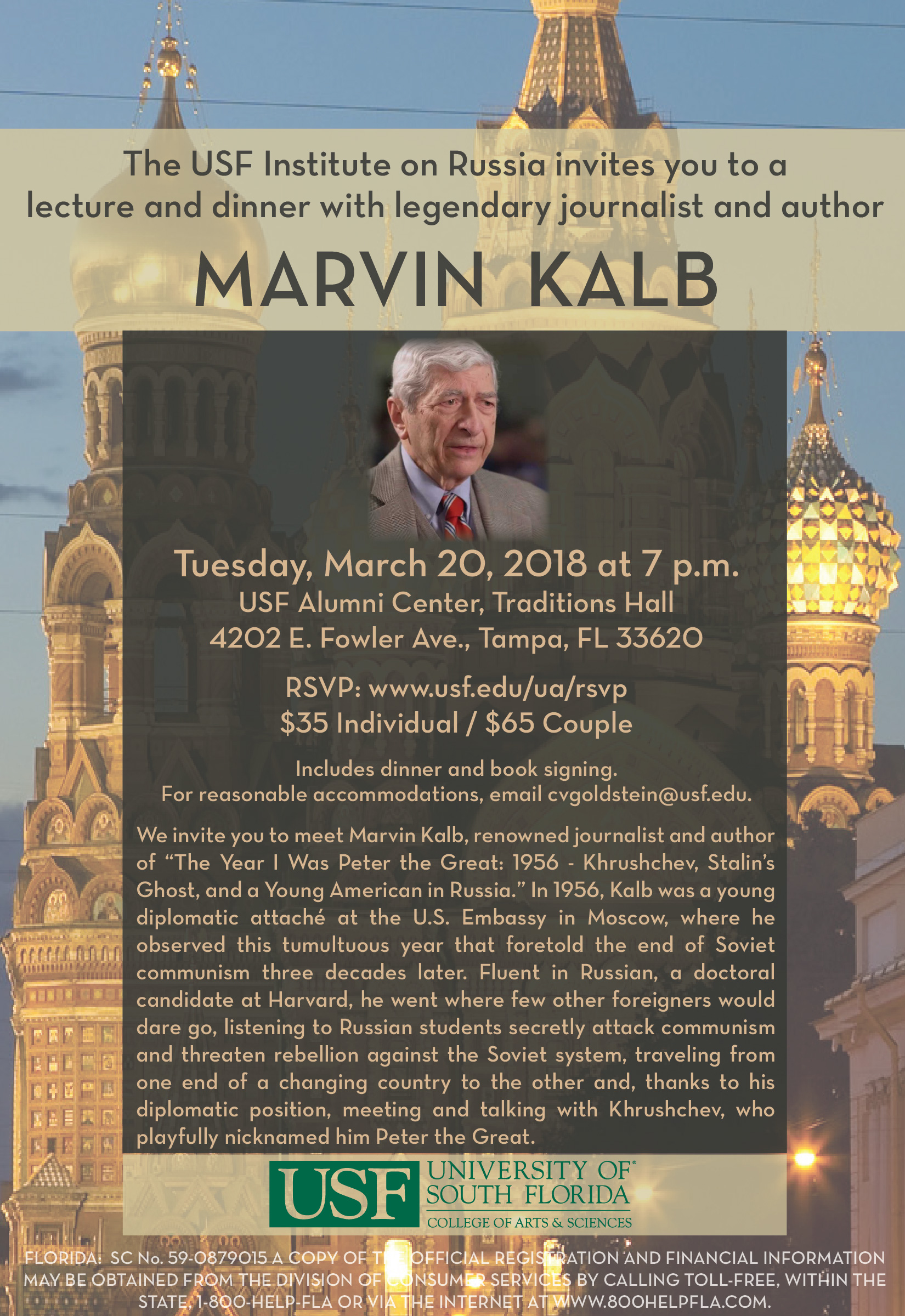 Location: USF Alumni Center, Traditions Hall, 4202 E Fowler Ave., Tampa, FL 33620
Date & Time: Tuesday, March 20, 2018, Time: 7:00 PM
Cost: $35 Individual, $65 Couple (Includes Dinner and book signing)
To Purchase Tickets:: www.usf.edu/ua/rsvp