Dawn Tripp, Author and Harvard '90 Alum in Tampa for Two Events
Dawn Tripp, Harvard '90 will be at the Florida Museum of Photographic Arts on Friday Aug 26 and at the Oxford Exchange on Aug 27 for a book signing.
Dawn Tripp, a brilliant author who will be coming to Tampa for two talks: the first one is Friday, August 26, at The Florida Museum of Photographic Arts – 5 to 7 pm, on Downtown Tampa Fourth Friday. This event is held in partnership with the Florida Museum of Photographic Arts and the Tampa Bay Businesses for Culture & the Arts.
The following morning, August 27, Dawn will be at Oxford Exchange from 12:30 to 1:45 for an author chat and book signing.
Dawn's fourth novel Georgia is a national bestseller, described as "magical and provocative" by USA Today. Winner of the Massachusetts Book Award for Fiction, Tripp is the author of three previous novels: Moon Tide, The Season of Open Water, and Game of Secrets, a Boston Globe bestseller. Her essays have appeared in the Virginia Quarterly Review, The Believer, The Rumpus, Psychology Today, and NPR. She graduated from Harvard and lives in Massachusetts with her family.
Georgia: A Novel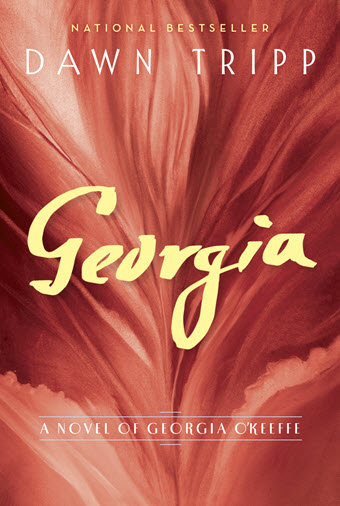 In 1916, Georgia O'Keeffe is a young, unknown art teacher when she travels to New York to meet Stieglitz, the famed photographer and art dealer, who has discovered O'Keeffe's work and exhibits it in his gallery. Their connection is instantaneous. O'Keeffe is quickly drawn into Stieglitz's sophisticated world, becoming both his mistress and muse, as their attraction deepens into an intense and tempestuous relationship and his photographs of her, both clothed and nude, create a sensation. Yet as her own creative force develops, Georgia begins to push back against what the world is saying about her and her art. And soon she must make difficult choices to live a life she believes in.
More about Dawn Tripp's work (http://www.dawntripp.com)
Info on each location is below:
Florida Museum of Photographic Arts, 400 N Ashley Dr Ste 200, Tampa, FL 33602
The Oxford Exchange
, 420 W. Kennedy Blvd, Tampa, FL 33602
---