Alumni & Friends,
As many of you know, the Ivy League recently canceled all winter/spring competitions through the remainder of the academic year. Additionally, Harvard has limited travel and large-scale gatherings for coaches and staff, requiring us to cancel all team and alumni-related events in the foreseeable future.
Therefore, we have canceled the following Friends of Football events -
April 24 | Boston
April 30 | New York
May 13 | DC
May 19 | Tampa
May 20 | Houston
If you have previously submitted payment for any of these events, you will be issued a refund in the coming weeks.
If you have any questions, please feel free to reach out to the Varsity Club - strout@fas.harvard.edu or 617-495-3535.
As Friends and fans of Harvard Athletics, we are grateful for everything you do and appreciate your patience and help as we navigate these difficult times.
Best,
Friends of Harvard Football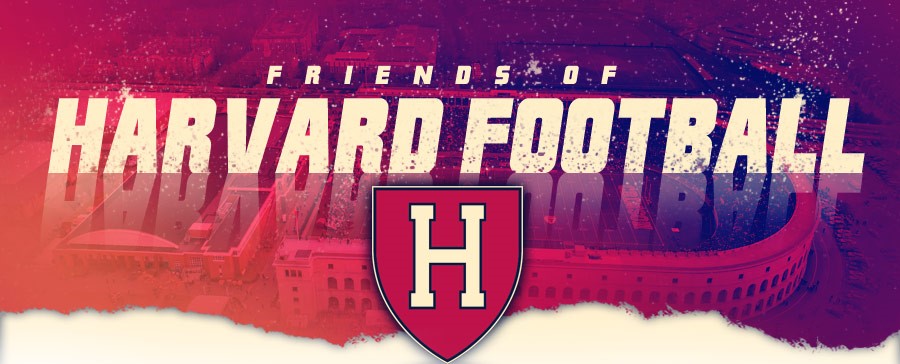 Join the Thomas Stephenson Family Head Coach for Harvard Football, Tim Murphy, and fellow Harvard Football alumni, friends, and fans for the 2nd Biennial Friends of Harvard Football Tampa Reception featuring special guests - Miami QB Ryan Fitzpatrick '05 and Tampa Bay TE Cameron Brate '14!
This year's event will take place on Tuesday, May 19th at Centre Club Tampa at 6:00 pm.

Evening Program
2019 Season Review
Update on Class of 2024 Recruits
2020 Season Preview
Silent Auction
We hope to see you for another exciting evening in Tampa!
When: Tuesday, May 19th, 2020
Time: 6:00PM
Where: The Centre Club, 123 South Westshore Blvd, Tampa, FL 33609
Cost:
$60 per person | Classes of 2013 and prior
$50 per person | Classes of 2014-2019
Football Senior Class of 2020 - Complimentary thanks to an anonymous donor!
All prices include heavy appetizers & open bar.
CLICK HERE TO REGISTER!

--
Friends of Harvard Football
65 North Harvard Street
Boston, MA 02163
(617) 495-3757